Aesthetics 101 (Part 6): Introduction to Body Contouring
Body Contouring - An Introduction
This is part 6 of our
Aesthetics 101
series. Body contouring is a general term that refers to both surgical and nonsurgical procedures that are specially designed to remove or reduce stubborn pockets of fat to contour different areas of your body. There are many ways to tackle body contouring when diet and exercise don't seem to work on stubborn, small areas of fat.
Nonsurgical body contouring can also be called nonsurgical fat reduction. There are a number of nonsurgical body contouring treatments available; Liposonix, Lipocel, Sculpsure, Vanquish, i-Lipo, Exilis Ultra, CoolSculpting, Clatuu, CoolTech and the list goes on..
Body sculpting, on the other hand, generally refers to a wide range of cosmetic
plastic surgery procedures
designed to reshape and enhance the appearance of your body and remove fat. In many cases, the terms body sculpting and body contouring are used interchangeably.
What are available on the market today?
Noninvasive body contouring medical devices involve cryolipolysis devices, radiofrequency energy devices as well as even lasers to help decrease unwanted fat and contour body areas.
Body contouring devices can be categorised into 2 broad categories based on their technologies.
Heat based treatments (thermolipolysis): HIFU (Liposonix, Lipocel), Radiofrequency (RF), Sculpsure laser lipolysis (Sculpsure), i-Lipo and Exilis Ultra (RF + Ultrasound).
Fat freezing based treatments: CoolSculpt, Clatuu and CoolTech and multiple, lesser known brands from China, Korea, Taiwan, Europe etc.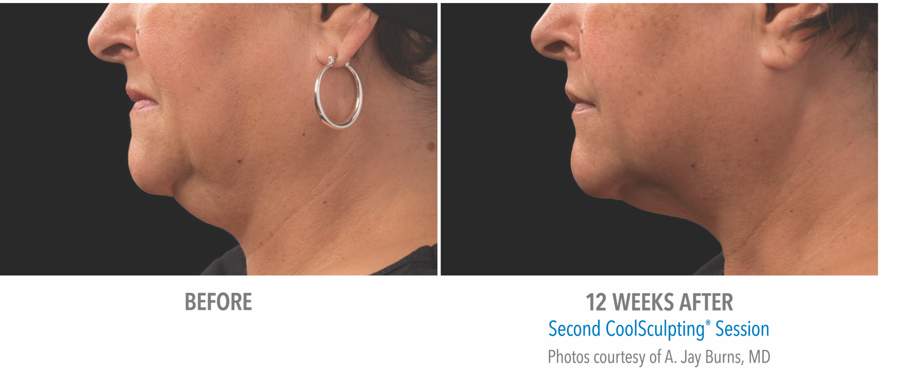 Making the Right Choice


What is the reasoning behind the different devices and applications?

One size does not fit all. Our lifestyle, downtime, pain tolerances, body types, as well as specific goals all come into play in regards to body contouring and fat reduction. Multiple devices need to be considered when it comes to noninvasive body contouring.

Heat based technologies (HIFU and RF) help to debulk, shed general areas of fat, and general skin tightening/cellulite reduction. HIFU body contouring is a procedure where heat from the high­ intensity focused ultrasound eliminates unwanted fat cells at your desired areas. S​o if that extra layer of fat under your arms or the love handles at your waist is troubling you, HIFU can help with that to create a more defined and contoured shape. The key point to note though is that this is not your alternative to a weight loss program. Even though the fat cells are destroyed, they do not result in a significant weight loss.

Fat freezing offers a more targeted and precise contouring. However, it's relatively more expensive as compared to HIFU and RF based devices.

Dermatologist Dr Davin Lim wrote an article and controversially suggested that cryolipolysis is much more predictable in its outcomes compared to thermolipolysis (HIFU, Radiofrequency and Sculpsure laser lipolysis).

His experience with the CoolSculpting in his centre with over a few thousand treatments of fat freezing and heating showed that CoolSculpting achieved up to 98% satisfaction rate while thermolipolysis (heat treatments) achieved substantially lesser satisfaction.

Current techniques of heating fat have much variability and is very dependent on technology, technique and inter-individual skin susceptibilities.Results with heating can vary:
Treatment with heating depends on tolerance to pain (especially HIFU) and when treatment is lowered in intensity, results are sacrificed.
With radiofrequency (RF), individual skin impedance affects depth and intensity of treatment
Intensity of heating with laser can vary with different skin types (dark skin or hydration levels can compete with fat for the laser energy).

Coolsculpting - Non Surgical

What is CoolSculpting?

CoolSculpting is the only FDA-approved, non-surgical fat-reduction treatment that utilizes controlled cooling to eliminate stubborn areas of fat.

In the early 2000s, two Harvard University scientists noticed that some children who ate popsicles got dimples on their cheeks. The scientists realized the popsicles were freezing and eliminating small pockets of fat cells. The idea that cold could target fat cells without damaging the surrounding skin or tissue is the concept behind Cryolipolysis, which is the science CoolSculpting is based on.

The CoolSculpting fat-freezing procedure contours the body and reduces the number of fat cells by targeting stubborn fat in areas in the submental area, abdomen and flank, thigh, bra fat, back fat, underneath the buttocks (also known as a banana roll) and upper arms.

During a CoolSculpting appointment, a roll of fat is placed in between two rounded panels that cool the fat to a freezing temperature. After, the treatment area is massaged, breaking down the fat cells further, producing better results.

In the weeks following a treatment, the body will naturally process the fat and eliminate the dead cells. The results are considered long-term because the fat is gone for good! Untreated areas will have no change in fat cell distribution.

This is not a weight loss treatment. Weight loss occurs when fat cells become smaller due to adequate calorie intake and burning. As a result, the fat cells shrink in volume, but the number remains the same. CoolSculpting, on the other hand, reduces the number of fat cells in the treated area to help you achieve a more contouring body shape. The results are considered long-term because the treated fat cells are gone.
How does Fat Freeze CoolSculpting work?
CoolSculpting treatment permanently reduces fat cells in the treated area with a single session.
This also means that if you put the weight put back on, it will not show up in those treated areas!
Coolsculpt is simply a BRAND of fat freezing technology.
Being inventors of the procedure more than 20 years ago, CoolSculpt has become the largest company worldwide in the field of non-invasive fat reduction, but there are other fat freeze machine brands around such as CoolSculpt, Clatuu and CoolTech.
There are also multiple, lesser known brands from China, Korea, Taiwan, Europe etc. They all use the same philosophy of freezing fat cells to kill them. Of course, as with all aesthetic brands, there will be differences between them in terms of cost, effectiveness and safety.
What happens during a fat freeze session?
During the treatment, a gel pad and applicator is applied to the targeted area, and a 35-70 minute long treatment session ensues where you feel a cold and tugging sensation.
This quickly subsides as the treated areas turn slightly numb.
Combining different technologies at suitable intervals is also clinically proven to enhance results.
Results can be seen as early as 1 month, but for most, it takes 2 to 3 months. Results from a single session can be visible on photographs as well as measurements.
Repeat treatments are usually only required in areas with excess fat.
Pick a safe Fat Freeze!
Fat freezing could be dangerous! Safety is the main reason why I suggest using machines from more renowned manufacturers. DON'T RISK getting a skin injury and permanent scar.
In UK,
a fat freezing treatment resulted in second degree burns and permanent scarring
on the patient.
To evaluate safety, look out for:
Long track record of safety
Multiple clinical research papers
Professional certification for usage
Built-in safety features
CoolSculpt is the only controlled cooling device designed with built-in safety measures, at the moment.
This is a patented technology which automatically terminates the treatment when it detects any safety breach or abnormal skin condition.
Applicators?
Coolsculpting Applicatiors
Applicators (or hand pieces) are those little gadgets that are actually placed onto your skin during treatment.
Applicators come in different size and specs. They are the main reason why some machines can treat specific areas like your double chin, while others cannot.
Trying to use a big, flat, stomach applicator on the chin simply won't work!
As of now, CoolSculpt has the most number of applicators (10 in total), followed by CoolTech (6 applicators) and Clatuu (2 applicators).
CoolSculpt's applicators are also designed for the Asian body and fit our body types perfectly.
However, if you take a close look at CoolTech's hand pieces, you'd notice that they are all made for a much larger, Caucasian sizing.
As for Clatuu, the main drawback is that the limited number of applicators means the machine is unable to effectively treat the double chin, smaller areas, and spots with non-pinchable fat.
Coolsculpting Treatment time
With the latest update, CoolSculpting introduced Cool Advantage applicators (yes there are differences even between new and old CoolSculpting machines).
These provide faster and more comfortable results. Fat freezing takes only 35 minutes, which makes it the most efficient device in the market.
The next fastest treatment time is achieved with Clatuu, which recommends 60 minutes per fat freezing session. CoolTech recommends 70 minutes per session.
Multiple treatment areas


What if you need to treat multiple areas at the same time? This is where CoolTech and Clatuu actually have an advantage over Coolsculpt.

Both Clatuu and CoolTech do not have any built-in safety or monitoring systems. Hence, 1 machine can easily treat 2 areas at once. This problem is solved with having multiple CoolSculpt machines.
So although CoolSculpt has the fastest treatment times, if you have many areas to treat, the overall duration per session might end up being the same.
SCULPSURE - Non-Surgical

Before and After Result
85% Worth It Rating Based on 807 Reviews.

Average cost: USD 2,175 / Treatment Area
Google average searches for 'sculpsure': 50,000/month (global).


SculpSure is a treatment that uses a controlled laser and heat technology to target and damage fat cells.

Treatments take an average of 25 minutes per area and typically involve two sessions a few weeks apart. On average, people experience a 24% reduction of unwanted fat. Final results can take up to three months.

LEARN MORE ABOUT SCULPSURE
VANQUISH - Non-Surgical

64% Worth It Rating Based on 219 Reviews
Average Cost: USD 2,225 / Treatment Area
Vanquish is a non-invasive procedure that uses radiofrequency (RF) energy to heat and kill fat cells around the torso of the body.
Four to six weekly sessions are typically needed. Results are gradually noticeable, with optimal results 12–16 weeks following the series. Unlike other non-invasive options, Vanquish can be done if you are overweight.
LEARN MORE ABOUT VANQUISH
LIPOSUCTION - Surgical

87% Worth It Rating Based on 7819 Reviews

Average Cost: USD 6,050 / Treatment Area
Google average searches for 'liposuction': 500,000/month (global).


Liposuction removes unwanted fat cells from areas of the body. A plastic surgeon will make tiny incisions in discrete areas, insert small tubes into the fatty tissue, and then suction fat out of the body.

Liposuction will remove the largest amount of fat compared with other fat reduction treatments. Most people see final results in three to six months.

Liposuction is an outpatient procedure that usually takes just an hour or two, depending on how many areas you're getting done.

You'll have either local (for a small area) or general anesthesia. Either way, make sure you have someone to drive you home afterward.

For tumescent liposuction, the most common technique, your doctor injects a mixture of saline (salt water), local anesthesia, and epinephrine into your tissue. This constricts your blood vessels and reduces bruising, blood loss, and recovery time.

Then they make one or more tiny incisions in your skin and insert a thin tube called a cannula, which they use to break up fat and suction it out into a vacuum.
LEARN MORE ABOUT LIPOSUCTION
SMART LIPO - Surgical

86% Worth It Rating Based on 2600 Reviews
Average cost: USD 5,225 / Treatment Area
Google average searches for 'smart lipo': 50,000/month (global).

Smart Lipo is a form of liposuction that uses laser energy to heat fat and soft tissue before it's suctioned out of the body.

Smart Lipo may be less invasive than traditional liposuction because liquefying the fat makes it easier to remove. The heat of the instrument may also increase collagen stimulation to promote skin tightening.



VASER Lipo - Surgical


90% Worth It Rating Based on 207 Reviews

Average cost: USD 6,450 / Treatment Area

Vaser liposuction uses ultrasound energy to melt fat before it is removed through a thin tube called a cannula. This technique makes the fat easier to remove and may be especially useful in areas with larger volumes or denser fat. It also results in a less-aggressive procedure, which may lead to faster recovery times. This method does pose a risk for burns, and as with traditional liposuction, it's not intended to significantly reduce weight, but to address fat that is resistant to diet and exercise.

LEARN MORE ABOUT VASER LIPO
More treatments for Body Contouring
There are other surgical and non-surgical treatments that target the abdomen and love handles. TruSculpt (86% Worth It Rating) is a nonsurgical treatment that use extreme heat to destroy fat cells. Other surgical treatments include Body Jet Liposuction (85% Worth It Rating), which is similar to the other types of liposuction, but uses water to break up fat.

Airsculpt, a form of laser liposuction is also another relatively new 'brand' of laser liposuction that is being marketed globally. However, according to Dr Afshin Farzadmehr, "This being said laser added to "cook" and melt the fat or sound waves vaser to destroy or liquify fat prior to its suction do not add any advantage over tumescent liposuction but risks such as burn. In the case of "Airscult" it is no different."

There's also a new treatment, Emsculpt (100% Worth It Rating), that uses an electromagnetic field to stimulate muscle contractions. It's cleared by the FDA for strengthening, toning, and firming your stomach and butt.
Do Body Contouring Results last?


As adults, we do not produce new fat cells. The cells that are destroyed or removed during both surgical and nonsurgical procedures will not come back. However, fat cells do expand when we gain weight. To protect your results after treatment, you will want to maintain a healthy lifestyle including proper diet and exercise.
References:
The Doctor's Guide To Fat Freeze CoolSculpting In Singapore. DoctorxDentist.com.
J. Kennedy et al. Non‐invasive subcutaneous fat reduction: a review. JEADV 2015, 29, 1679–1688.
Non-invasive body contouring using multiple devices for different body types; Dr Davin S Lim
Course Structure:
Related: