Quercetin, EGCG, Hydroxychloroquine and Zinc: Can They Help Against COVID-19 virus?
Quercetin,
Hydroxychloroquine
, EGCG and Zinc are among the handful of COVID-19 treatments that are being studied as potential candidates that might influence the outcome in the prevention and management of COVID-19. Hydroxychloroquine, Quercetin and EGCG (EpiGalloCatechin Gallate) are all zinc ionophores. Meaning they all transport zinc into the cells. We will dive deeper into the science for each of the above treatment and supplement.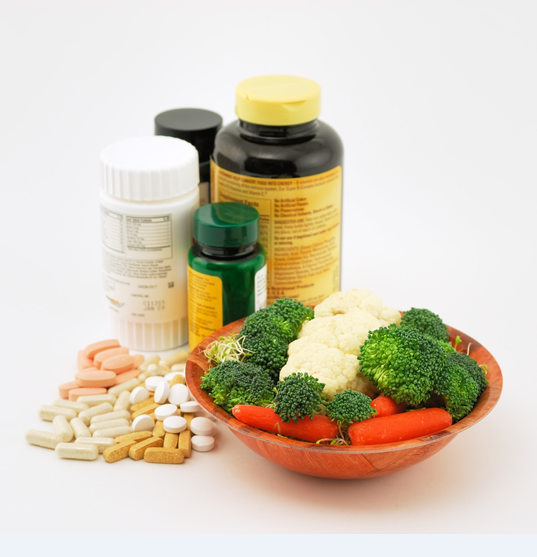 Quercetin and COVID-19
Quercetin
was initially found
to provide broad-spectrum protection against SARS coronavirus in the aftermath of the SARS epidemic that broke out across 26 countries in 2003. Now, some doctors are advocating its use against SARS-CoV-2, in combination with vitamin C, noting that the two have synergistic effects.
Quercetin acts as a zinc ionophore
(
PubMed
2014), the same mechanism of action that hydroxychloroquine has via helping zinc pass the cell wall where it might halt viral replication.
This zinc ionophore activity of quercetin facilitates the transport of zinc across the cell membrane. It is known that zinc will slow down the replication of coronavirus through inhibition of enzyme RNA polymerase (
PubMed 2010
). The COVID-19 is an
RNA
(RiboNucleicAcid) virus and requires the
RNA polymerase
to replicate. Do take note that the study publication was a 2010 publication and is referring to a different coronavirus as compared to the latest coronavirus (COVID-19); though both are from the same family of coronaviruses.
Quercetin and Vitamin C
Incidentally, ascorbic acid (vitamin C) and the bioflavonoid quercetin (originally labeled vitamin P) were both discovered by the same scientist — Nobel prize winner
Albert Szent-Györgyi
. Quercetin and vitamin C also act as an antiviral drug, effectively inactivating viruses.
The initial
MATH+ protocol
was released in April 2020. In early July and August, it was
updated
to include quercetin and a number of optional nutrients and drugs, not only for critical care but also for prophylaxis and mild disease being treated at home.
There is evidence that vitamin C and quercetin co-administration exerts a synergistic antiviral action due to overlapping antiviral and immunomodulatory properties and the capacity of ascorbate to recycle quercetin, increasing its efficacy.
Quercetin is also part of the FLCCC I-MASK+ protocol and
Zelenko protocol
for COVID-19.
The AAPS recommends the following outpatient treatment protocol for COVID-19:
Quercetin oral 500 mg twice a day.
Vitamin C 3000 mg
Vitamin D3 5000 IU
Zinc sulphate 220 mg
Please take note the above dosages are relatively high and is meant for 'treatment'. If you wish to continue taking these nutrients for health maintenance, you'll need to go back to the usual 'RDA or RDI' dosages after you've recovered.
A word about quercetin: Some physicians are recommending this supplement to reduce viral illnesses because quercetin acts as a zinc ionophore to improve zinc uptake into cells. It is much less potent than HCQ (hydroxychloroquine) as a zinc transporter, and it does not reach high concentrations in lung cells that HCQ does. Quercetin may help reduce risk of viral illness if you are basically healthy. But it is not potent enough to replace HCQ for treatment of COVID once you have symptoms, and it does not adequately get into lung tissue unless you take massive doses (3-5 grams a day), which cause significant GI (gastrointestinal) side effects such as diarrhea.
Zinc and COVID-19
Foods that are high in zinc include oysters, crab, lobster, mussels, red meat, and poultry. Cereals are often fortified with zinc. Most multivitamin and nutritional supplements contain zinc.
Zinc has been shown in a lab study to inhibit regular coronavirus (not the current SARS-CoV-2) in a
2010 publication
.
As of January 2022, there are more than 60 studies that have been launched to investigate the benefits of Zinc against COVID-19. You can review the status of these trials on
clinicaltrials.gov
.
At the Cleveland Clinic, researchers are enrolling people into a
study
to see if zinc or vitamin C — or a combination of the two — can reduce the duration of COVID-19 symptoms. Patients will be given the supplements after they have tested positive for COVID-19.
A
study
in Spain (Gonzalez, The Lancet preprint, Oct 2020) among people hospitalised with COVID-19 found that having very low blood levels of zinc was associated with more severe disease and higher mortality rates. This research has not been peer-reviewed, so it should be viewed with some caution.
Taking zinc long term is typically safe for healthy adults, as long as the daily dose is under the set upper limit of 40 mg of elemental zinc (
PubMed
)
.
Be aware that typical daily doses of zinc provided by zinc lozenges generally exceed tolerable upper limits for zinc, and for this reason, they should not be used for longer than about a week.
Excessive doses may interfere with copper absorption, which could negatively affect your immune system as it
can cause copper deficiencies
, blood disorders, impair the absorption of antibiotics and potentially permanent nerve damage or loss of smell.
The ideal dose for prevention while the COVID-19 risk is high is 40-100 mg/d, a portion of which comes from zinc lozenges to spread the zinc through the tissues of the nose, mouth and throat. It should be accompanied by at least 1 mg copper from food and supplements for every 15 mg zinc.
Do take note that you should keep the dosage back to within 40 mg/d once the exposure risk is back to normal.
Zinc Sulphate is also part of
Dr. Vladimir Zelenko anti-coronavirus experimental protocol
. Please take note that the protocol is experimental and has not been 100% proven. Do discuss with your doctor before taking the medication as per the protocol. You can check out his publication in the
International Journal of Antimicrobial Agents
.
Based on the statement
released on 2 October
by the U.S. president's physician, zinc is also part of the treatment given to the US President. According to the president's physician, "Trump has been taking zinc, vitamin D, famotidine, melatonin and a daily aspirin."
Editor's note: Hydroxychloroquine is a zinc ionophore. If increased intracellular Zn ion concentration is required to disrupt viral replication, perhaps using multiple zinc ionophores would increase that concentration thus decreasing viral replication further. Other OTC (over the counter) zinc ionophores include quercetin (QCT) and epigallocatechin-gallate (EGCG – green tea extract).
Hydroxychloroquine / Chloroquine and COVID-19
We have combined hydroxychloroquine and chloroquine under 1 category.
Hydroxychloroquine, a less toxic derivative of Chloroquine
is a widely used medication by people with lupus or arthritis. It was first approved in the 1950s. Chloroquine is used to treat and prevent malaria and amebiasis.
Hydroxychloroquine (HCQ) is not effective when used very late with high dosages over a long period (RECOVERY/SOLIDARITY), effectiveness improves with earlier usage and improved dosing. Early treatment consistently shows positive effects. Negative evaluations typically ignore treatment time, often focusing on a subset of late stage studies.
As of January 2022 there have been more than 30 studies of Hydroxychloroquine for early treatment – all with zero negative results and an overall average improvement of 64%.
Here's a chart from
c19early.com
that shows that hydroxychloroquine is better than ivermectin:
The overall improvement for hydroxychloroquine is better than ivermectin (for early treatment); 75% vs 51% in terms of death rate. Important point to note that hydroxychloroquine needs to be given early.
The difference in terms of effectiveness for hydroxychloroquine is distinctly different when given early vs late treatment (75% vs 19%), as shown in the summary chart below:
The evidence tracking on Hydroxychloroquine versus COVID-19 is available at
c19hcq.com
(constantly updated).
Green Tea - EGCG (EpiGalloCatechin Gallate)
EGCG is a powerful plant compound and immune nutrient primarily found in green tea. The beauty of green tea is that it also contains quercetin, another zinc ionophore. Both are known for its many health benefits. EGCG is rich in
polyphenols
and antioxidants. It may help to lower oxidative stress, decrease inflammation, improve heart health, support brain health, aid weight loss and help you live longer
.
EGCG also acts as a zinc ionophore
(
PubMed
2014), the same mechanism of action that hydroxychloroquine has via helping zinc pass the cell wall and get into cells where it might halt viral replication. Conversely, zinc helps to make EGCG more bioavailable, meaning the two nutrients work hand in hand to enhance each other's therapeutic potential.
An
Indian study
found that EGCG has the ability to target numerous key structures inside the virus, disabling its functional capacity.
"EGCG showed a very high binding affinity and a low inhibition constant among all the phytoconstituents screened, especially in the case of 6vw1, which is a potential target of SARS-CoV-2," the paper found.
"EGCG exhibited better binding with the viral proteins and hence, is expected to show better antiviral activity than the reference drugs, remdesivir and chloroquine," it added.
It is important to remember, though, that by itself, EGCG is both unstable and bio-unavailable unless coupled with nutrients like zinc that studies show help to maximize its transport into cells.
An u
nderpowered observational study from Japan suggests that only a large consumption of
green tea
might be preventative against COVID, pointing to the bioavailability issue.
Unfortunately, high
green tea
consumption is not good for your kidneys and might cause liver injury.
Conclusion
While treatments and supplements are important factors that might influence the COVID-19 outcomes, do take note that factors like pre-existing health conditions, especially high blood pressure, diabetes and obesity might elevate the risk. Take steps to control hypertension and blood sugar fluctuations with diabetes, as these conditions are associated with more severe disease if infected. This may also help you maintain a healthy weight, which is important because obesity has been associated with an increased risk of requiring intubation or dying among people hospitalized with COVID-19, particularly those under 65 years of age. Risk was 60% greater among those with severe obesity (BMI > 34.9 kg/m2) compared to patients of normal weight (BMI of 18.5 to 24.9 kg/m2) (
Anderson, Annals Int Med 2020
).
Viral infections like the COVID-19 also put added stress on your body, which can affect your blood pressure, heart rate, and overall heart function. That can raise your probability of having a heart attack or stroke. Therefore, make sure your blood pressure is well controlled during this pandemic.
Aside from supplements and preventive treatments, there are other ways that may help improve immune response and to prevent you from catching the coronavirus.
Wear protective face mask. This is to protect not only yourself but others.
Abundant evidence suggests that eating whole in fruits, vegetables and whole grains—all rich in networks of naturally occurring antioxidants and their helper molecules—provides protection against free radicals.
Getting Enough Sleep
Avoid Sugar, red meat and processed foods.
Don't smoke.
Take steps to avoid infection, such as washing your hands frequently and cooking meats thoroughly.
Try to minimize stress.
Drink enough water to keep your body hydrated.
Avoid excess alcohol.
Avoid crowded areas.
Regular physical activity (outdoor activities may not be allowed in countries with 'lock-down').
Consult your nearest local healthcare provider if you have any doubt.
Just so you know, we may earn commission from shopping links. We rely on your support to fund our expenditure across our network.

Update: Many of the products do go out of stock on Amazon. This list will be updated from time to time.
Here is the list of nutrients and their respective directions based on the
FLCCC
and
Dr Zelenko
's
prevention protocol.
Be aware that most of the dosages are above the recommended daily value and therefore should not be taken on a long term basis.
Disclaimer: The information on this website is not intended to replace a one-on-one relationship with a qualified health care professional and is not intended as medical advice. It is intended as a sharing of knowledge and information from the research and experience of third party sites. If you are pregnant, nursing, taking medication, or have a medical condition, consult your health care professional before using products based on this content.